Make the most of natural light with skylights.
When we build, one of the most desired things for our clients is to get as much natural light as possible into most of the rooms.
To achieve this, the first thing to consider is the orientation of the villa. South facing is the best option as the sunlight will illuminate the house practically all day long. For example, if you want to build a new house in Moraira, it should be facing approximately towards the Peñon Rock.
Unfortunately it is not always possible to orientate the villa in the desired way, or you have purchased the house already built. In these cases the solution would be to install a skylight that allows natural sunlight to enter the building without any obstacle.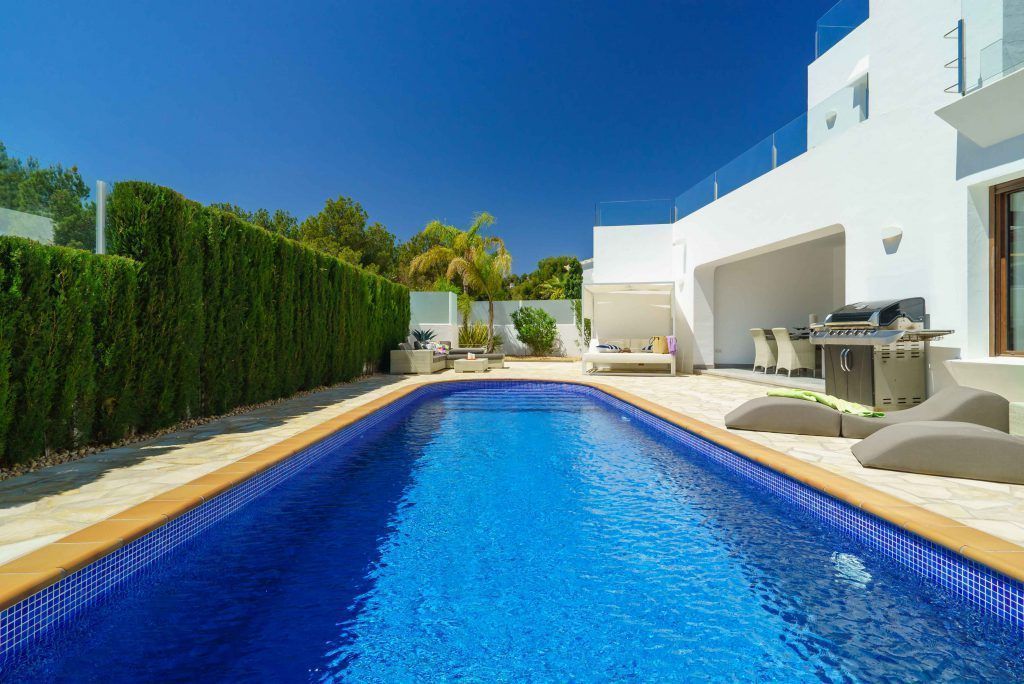 What exactly is a skylight?
You probably know what we are talking about, but for the avoidance of doubt, when we talk about a skylight we are referring to a large window installed in the roof of the house. Specifically, they are usually placed on the roofs of houses or in rooms with high ceilings, thus achieving greater illumination.
Thanks to it, we will achieve more warmth and natural lighting in our home. In addition, we will also get more space in that room of the house. As you can see, there are many advantages to installing a skylight in your home.
Nowadays, this type of installation in the home has evolved along with new technologies and the possibilities are much wider. For example, they can be opened or closed at the touch of a button or using modern home automation technology installed in the home. This means that, using a mobile phone, we have the possibility to control it from anywhere. Thanks to these control systems, you can open the skylight installed, for example, in the living room and ventilate the room without any problem, thus enjoying fresh air whenever you want.
If you decide to install a skylight at home, it is important that you do it with construction professionals. At Construcciones Marva we will provide you with all the necessary information and we will guide you on what is best for your case, always according to your preferences and needs.
We know that natural light is very important for everyone and we will provide you with advice on the best way to get it.