We have just entered summer and we love it. The problem comes when the warm Marina Alta temperatures begin to be less enjoyable during certain hours of the day. In these moments, we would love to refresh ourselves in our pool after a mornings work or after sunbathing on Moraira's beaches.
So, it's time to build a pool in the large section of plot that you haven't put to use as of yet. Make the step forward and add your own swimming pool, it is much simpler than you think, and it is manageable for everyone.
A pool, like any other new project, must be up to date with the latest construction trends, aesthetics and materials. At Constructions Marva, we are aware of the latest trends in pool design. Here we leave our personal list:
Dive into the infinity
There is nothing more spectacular than an infinity pool, especially if you have a villa overlooking the sea. You'll love relaxing in the cooling water whilst admiring the sea before you, and you won't want to get out until its dark enough and you can no longer see the horizon. This 'infinity' effect occurs as the pool has its edge at the same level as the plot on which it is located, where the water overflows into a channel and is sent from here into the filter. Every aspect has been taken into account to ensure you get the best sensation.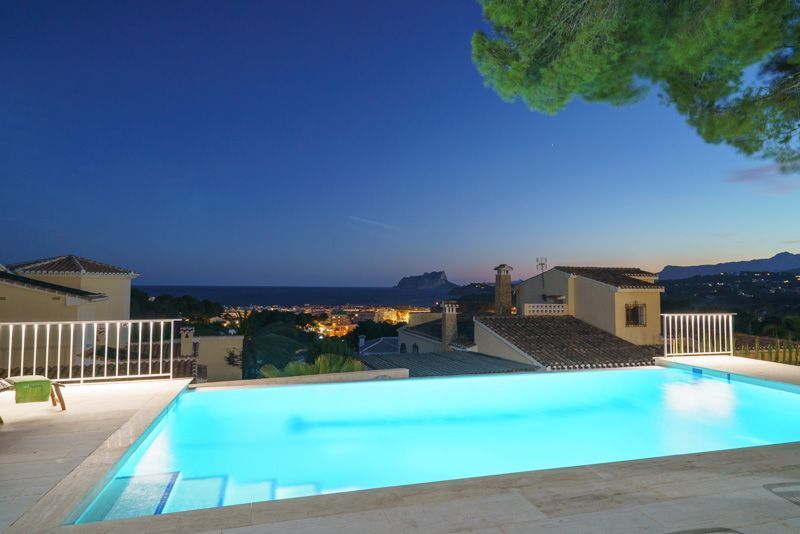 LED Lighting
The pool's lighting always adds charm once night falls, and this is even more spectacular when the light is provided by LED's. It is one of the nicest ways to give a sense of joy and elegance to your villa and garden area.
Equipped with DOMOTIC technology
If you travel a lot and do not like to leave your home, and of course, your pool neglected, you'll love this new trend in technology. Home automation DOMOTIC technology applied to the care and maintenance of your pool will ensure that it is ready and waiting for you as soon as you arrive home. Even if you're thousands of kilometres away, you can manage the necessary maintenance from your computer or mobile phone. What more could you want?
If you are going ahead with the construction of your new pool, consider these three features and you will have a pool worthy of some of the most luxurious modern villas.