MARVA CONSTRUCTION COMPANY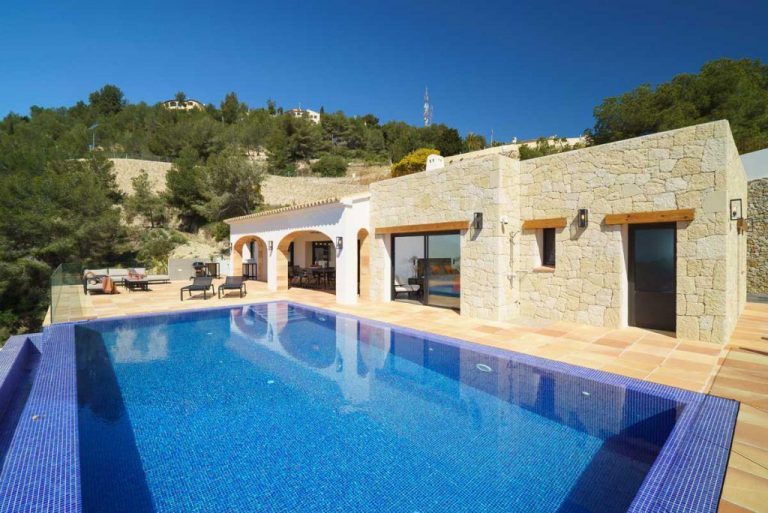 We are a building company in Moraira with more than fifty years of experience in the construction sector. Throughout these years, we have been building houses along all the Costa Blanca, especially on the Marina Alta.
Our company's mission is to achieve our client's dream house and we bet on trust and personalized customer care. We can rely on our own technical and human resources to carry out any kind of housing project you have in mind.
Throughout the years, we have built unique and exclusive houses reflecting their owner's personality. We cover a wide range of styles: modern, classic, rustic, Ibiza style, high tech, cutting edge… Any living space you can imagine can be made a reality.
Our goal is to bring the best quality of materials and services into our projects. Our customers have been, and still are our best advertising and they are always willing to proudly give a tour of their home.
En 1976 buscaba un lugar para vivir en Moraira. Fuí muy afortunado de conocer a Juan Martínez, quien fue capaz de mostrarme dónde y cómo construir el hogar que tanto deseaba. Recomiendo a todo el mundo que construya una villa en España junto a ellos. Tendrán la experiencia positiva al igual que la tuve yo
It's really easy to do a construction with Marva! with Marva constructions we could start to live in hour new house in record time, less than 9 month of work without surprises!
Tuvimos la suerte de conocer a Juan Martínez, quien rápidamente se convirtió en nuestra persona de confianza. 6 meses después inaugurabamos nuestro chalet. Gracias al buen asesoramiento de Juan y a la profesionalidad con la que realizó la construcción seguimos, 37 años más tarde, viviendo satisfechos en esta misma casa.