« Home sweet home» How often do we use this expression? At Marva Constructions we know that your future house will be your shelter, your nest, your refuge. If you are thinking of building a new house, there are some important aspects to be taken into account in order to end up with your dream house (and not your worst nightmare).
Building a perfect house requires all our energy, all our knowledge and the help of experts. But don't worry! If so many have managed it before, why shouldn't you?
1. ORIENTATION
Before even starting the project of your future home, you need to consider the orientation of the plot: where does the sun shine during the day? Is it north-facing or west-facing? Do you want to apply some Feng-Shui while building your house? This is the moment to reflect on the best orientation to give to your future house!
We can help you to design and to decide each and every detail of your future home. It is important to dedicate time to this phase: it is based on these decisions that the foundations of your house will be built. Don't you think it is worth some of your time?
2. THE LOCATION
When you are choosing a plot it is important to consider its location: Is it an isolated plot or is it part of a community? Does it lie near the center? Does it have basic services (school, health center, shopping center etc.) nearby? It is also essential to make sure that it has all the required conditions for construction: water, electricity, telephone, gas, sanitization… and if it has urbanization costs (economic compromises with the municipal regulations). At Marva we can help with all these administrative procedures.
3. DECORATION
You are the one choosing which style you want to give to your home. You can ask the advice of experts (architects, interior designers etc.) but you will always have the last word.
It is important to bear in mind the nature of your house when you are choosing its style and decoration. The size and the distribution of your house will have a significant impact on its future style.
The style and design of a house need to be compatible with the tastes and lifestyle of its future inhabitants. There is no need to limit you to one style but it is important to have an overall idea of the type of house you want.
Once you have chosen which style you like most, we will consider with the architect how to make it come true.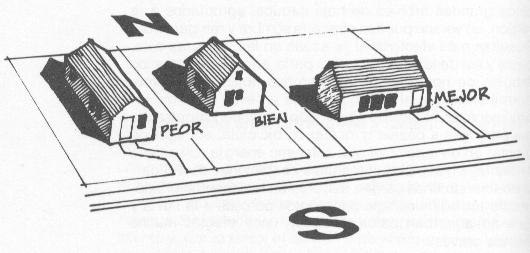 4. DISTRIBUTION
It is important to create a practical and functional distribution. The size and shape of each space of the house need to be in harmony.
• Bedrooms: You will need space to put the furniture you want, keeping in mind possible future modifications (enlargement of the family, need of a study etc.)• Bathrooms: Do you share your bathroom with your spouse? Do you wish to integrate them to the bedrooms? Do you have children ? Girl or boy ?
• Kitchen: the distribution and the functionality, the storage spaces, the option of making it an open plan kitchen are key elements.
• Living vs Dining room: it will depend on the size of your house, the size of the family, if you want to have lots of friend over etc.
5. LICENCES
Our Marva team and our architect will take care of all the administrative procedures. Permits licenses, contracts with the suppliers etc. our team will take care of everything, so you don't have to do it.
6. MATERIALS
At this point, the best is to let us accompany you to visit the different suppliers, where you will be able to choose the different materials, from the most modern and innovative to the most classic.
With us you will have the possibility to see different material suppliers and you will be able to choose among a large variety of products: from the framework to the glazing, the pavement (wood, tiles, and marble) and stone floors, paints, plumbing etc.
Defining the materials for each atmosphere will help us to create more defined spaces in our plans and will help us get a global vision of the general design of the house.


7. ACCESS
The access to the house is a key aspect when you are planning a construction: Will it have one access or a back entrance, a garden area, an access to the outbuildings in case of a community? The advice of experts will help you to define the perfect distribution, to know the security norms to follow and how to make the most of each space.
8. GARDEN
You will have to take into consideration different aspects, depending of the size of the garden and which use you wish to make of it. Its orientation, the number of hours of sun per day, the shade areas and the elements you wish to add such as tables, sun beds, barbecue etc will be key elements.
Building a house is a life-project. Let us help you!